Description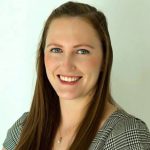 The Mental Edge Sports Performance Program was created by Michelle Farnill, director of Tiger Eye Wellbeing. Michelle is an FIH International Panel umpire and as a Natural Health Practitioner, she has a range of skills to help people manage their mental wellbeing.
This is the Weekend Warrior version of the Mental Edge program, specifically tailored for FHumpires, and focuses on your mental performance. It contains 5 techniques that will help you no matter what level you are at in your umpiring career. For more information about the more advanced levels of the program please click here.
We hope you enjoy this addition to the FHumpires programs.