Can We Email You?
Do you like knowing stuff? We have an email newsletter, and we promise we won't bombard you every day with a hard sell. Instead, it'll be fun things like weekly recaps of published content and news of available courses and events coming up. Okay, maybe a hoodie or a set of cards may be shown off on occasion. We can't help it!
If that may be valuable to you, slap your email right thisaway. ➡️
Have Something Nice To Tell Us?
Like all umpires, we are completely shocked when we get a compliment. You can send us into a state of shock right here.
Need Some Help?
If you have a rules question, experienced a weird scenario, or are looking for some career or personal guidance (med school, and obviously you should dump that person, they don't deserve you), a big, beautiful and safe community is waiting for you in Discord!
Discord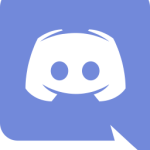 Socials
Contact Card