Rest days are such a conundrum. We've been resting, meeting, preparing, eating and sleeping so much between the games over the last two days, we're so anxious to get out into the world that we find ways to earn air quotes around "rest day".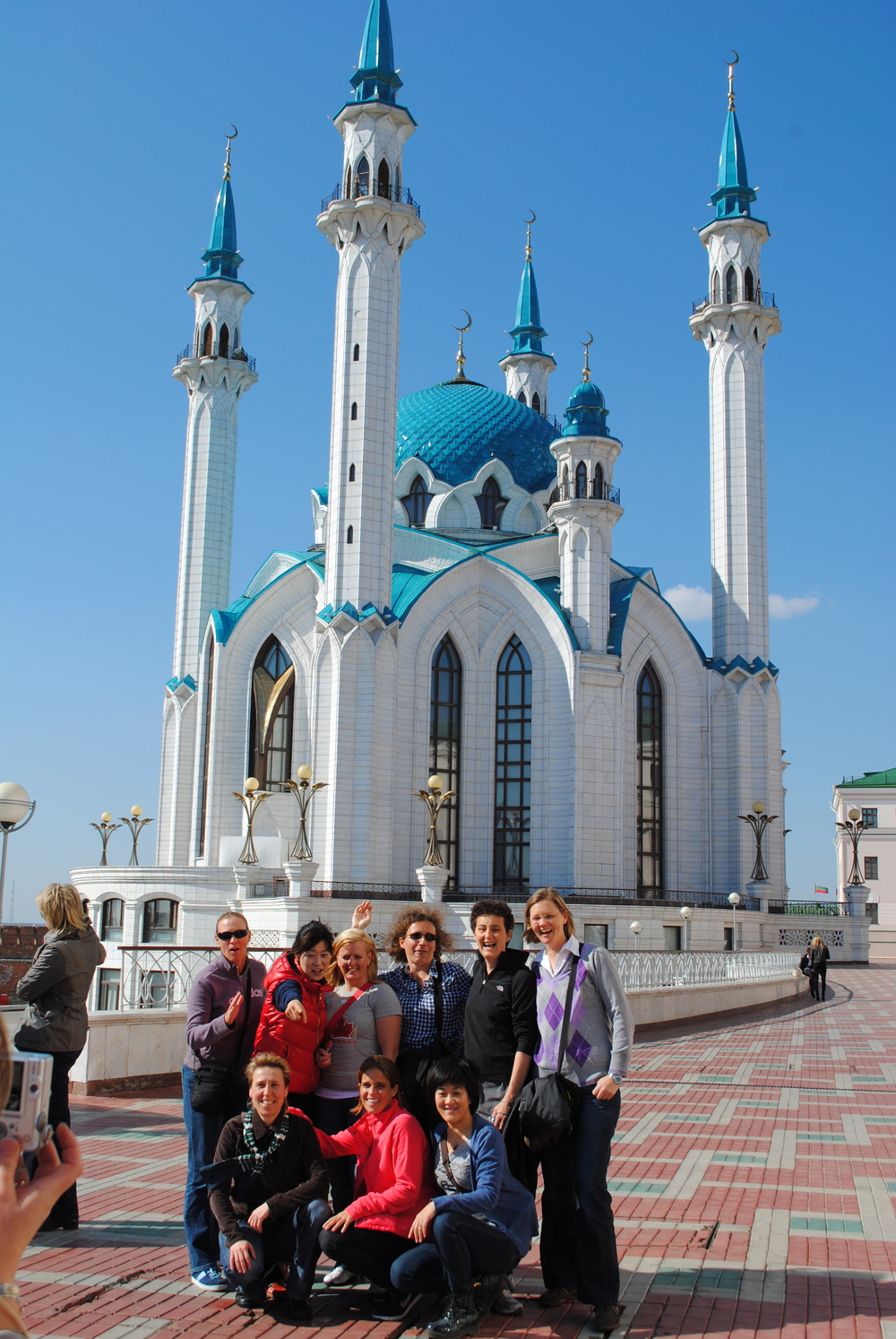 We started the day with a meeting to review the first 6 matches, discussing whether we were on track with the briefing and what adjustments needed to be made to ensure consistency across the group in performance. A couple of the issues we discussed were making sure we penalize an intentional and advantageous raise off a hit (not as a shot on goal), and being consistent with giving yellow cards to any sticks above the shoulder which bring down aerials and break down play. We took a look at a DVD produced by the Dutch umpires' association to look at some very clear simulations of the situations we should be aware of.
After that was over, we walked through the city to lunch at an Italian restaurant (ooh! Non-hotel food!) and back. The weather's shifted here from a chilly wind and short periods of rain to balmy sunshine that the Tartars are clearly not interested in enjoying, keeping their parkas and toques on as if the warmth is just a trick that will end as soon as they shed some layers. Once back at the hotel, we joined up with the officials for a bus tour which took us to the Russian Orthodox church that looks like a wedding cake and then through the Kremlin and the beautiful mosque on site.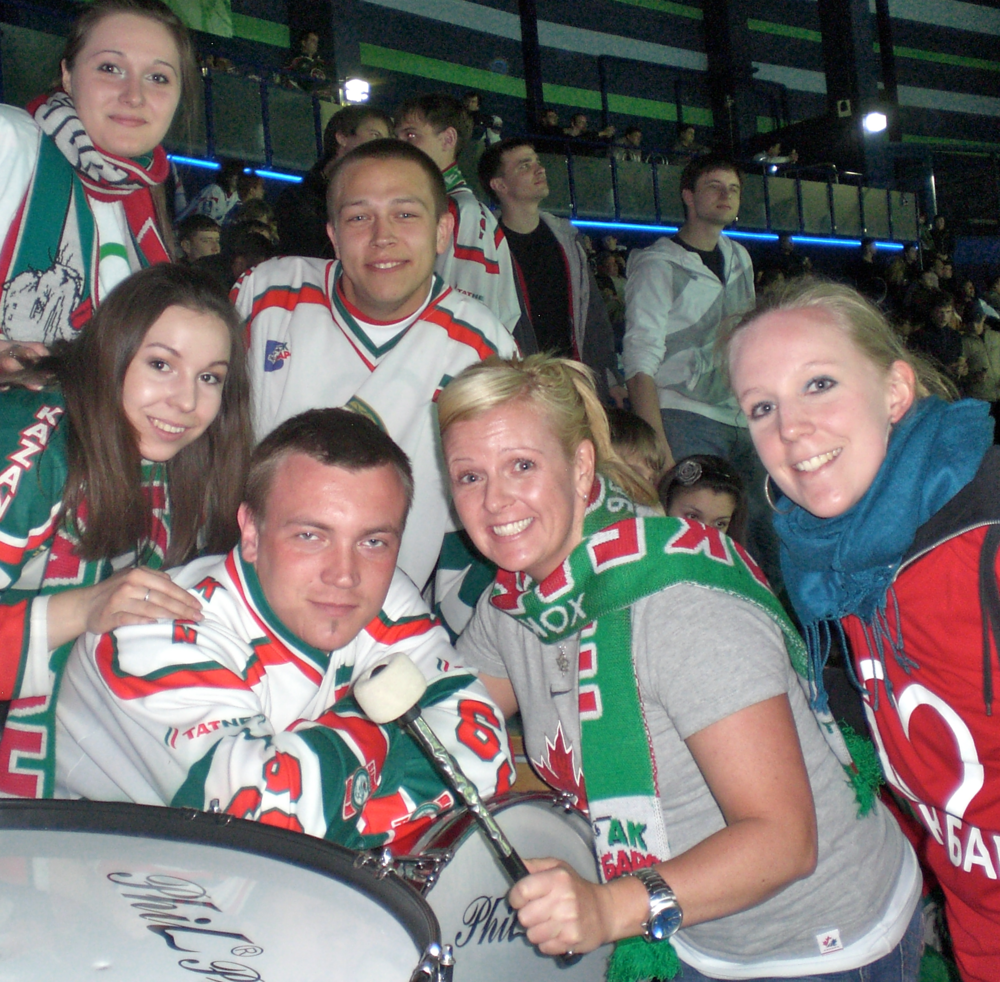 The real highlight of the day was courtesy of RHF president Mr. Chenchenkov, who arranged for a huge section of tickets to Game 3 of the Gargarin Cup KHL Championship between the local heroes Ak Bars Kazan and HC MVD. It was a great experience for all the umpires and officials who had never seen an ice hockey game live, and me and Nina (FIH media guru and real-life ice hockey journalist back in Germany) were barraged with questions about the rules all night. The Ak Bars fans were amazing, with the hardest of hardcore group concentrated in one end behind their goaltender in periods 1 and 3. I still think that they'd be pretty impressed if they ever saw the C of Red during the Stanley Cup playoffs with our wall-to-wall jerseys, but given that the Flames won't be providing that atmosphere until 2011, it was a fun reminder of what playoff hockey is like.